NEW JACKET.
SAME VENDORS.
March 2016 A survey showed that Situation Sthlm's reduced edition is a direct response to the changes in the everyday street scene. More people fight for your attention, plead to the buyer's conscience, or offer free samples and give-aways. For Situation Sthlm vendors, this means it's harder to be seen and increasingly difficult to sell the magazine.
April 2016 A decision was made to produce a new jacket to make the vendors visible. A jacket that makes them all stand out in unison.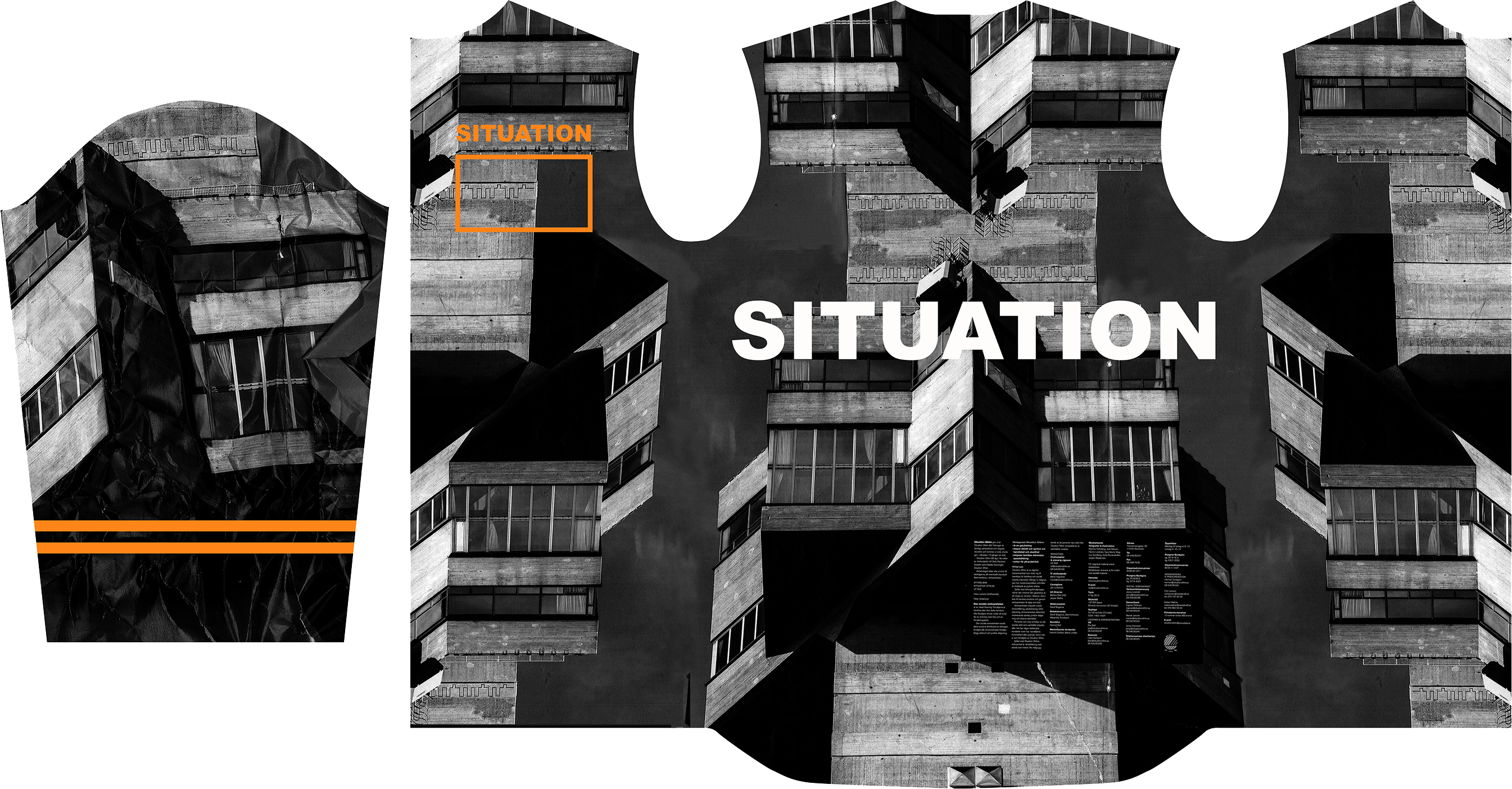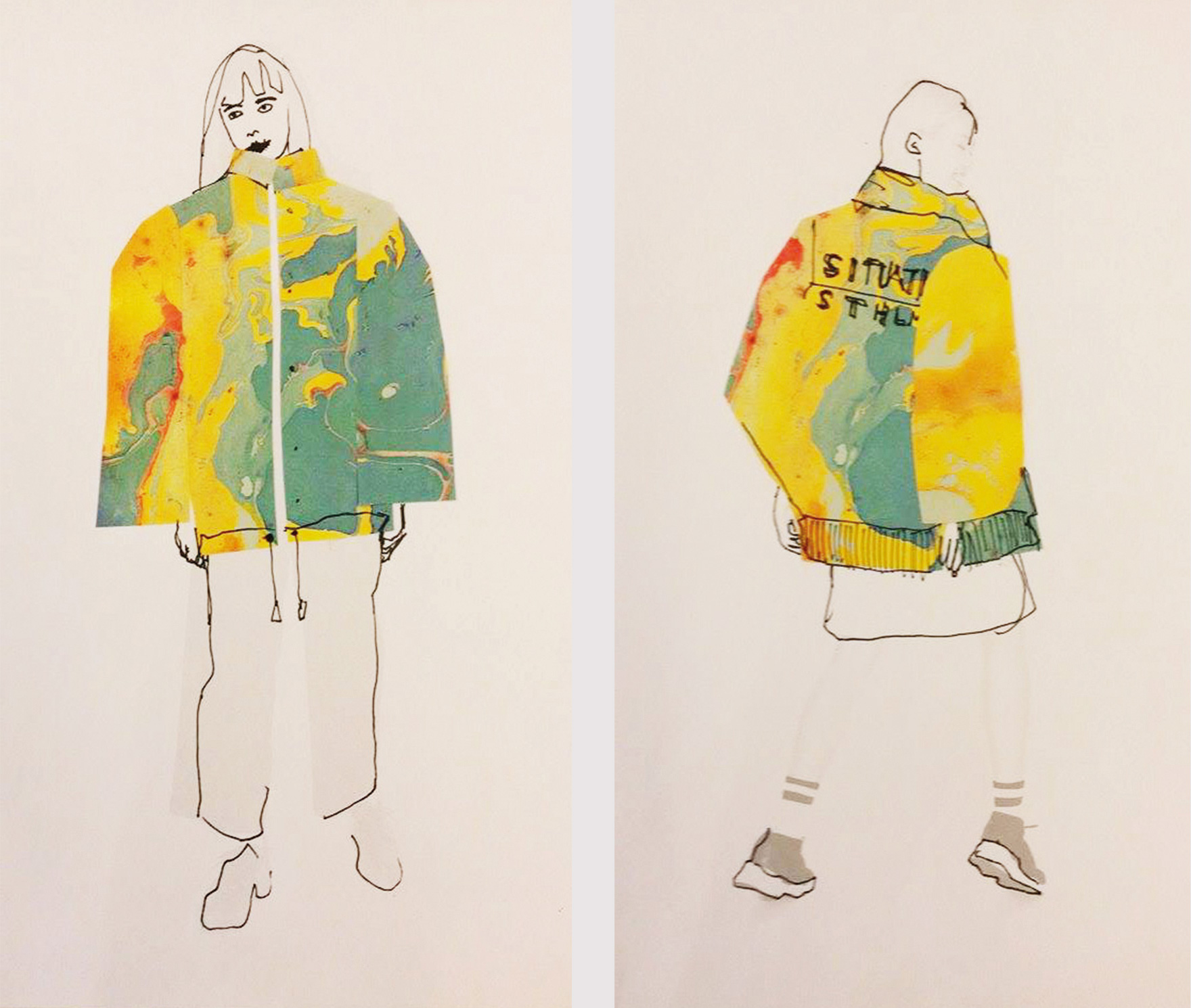 Illustration: Daniela Persichetti
August-September 2016 When senior students at Beckmans College of Design set to work on the brief, the vendors had their say. Functional aspects, warmth, visibility – every opinion was taken under consideration. The result? Twelve designs for the vendors to choose from, all based on their requirements.
December 2016 The twelve jackets were exhibited at Fotografiska Museum of Photography's pavilion, free of charge to the public. Following this, the twelve contributions were displayed at the Situation Sthlm head office, where the vendors could vote for their favorite jacket.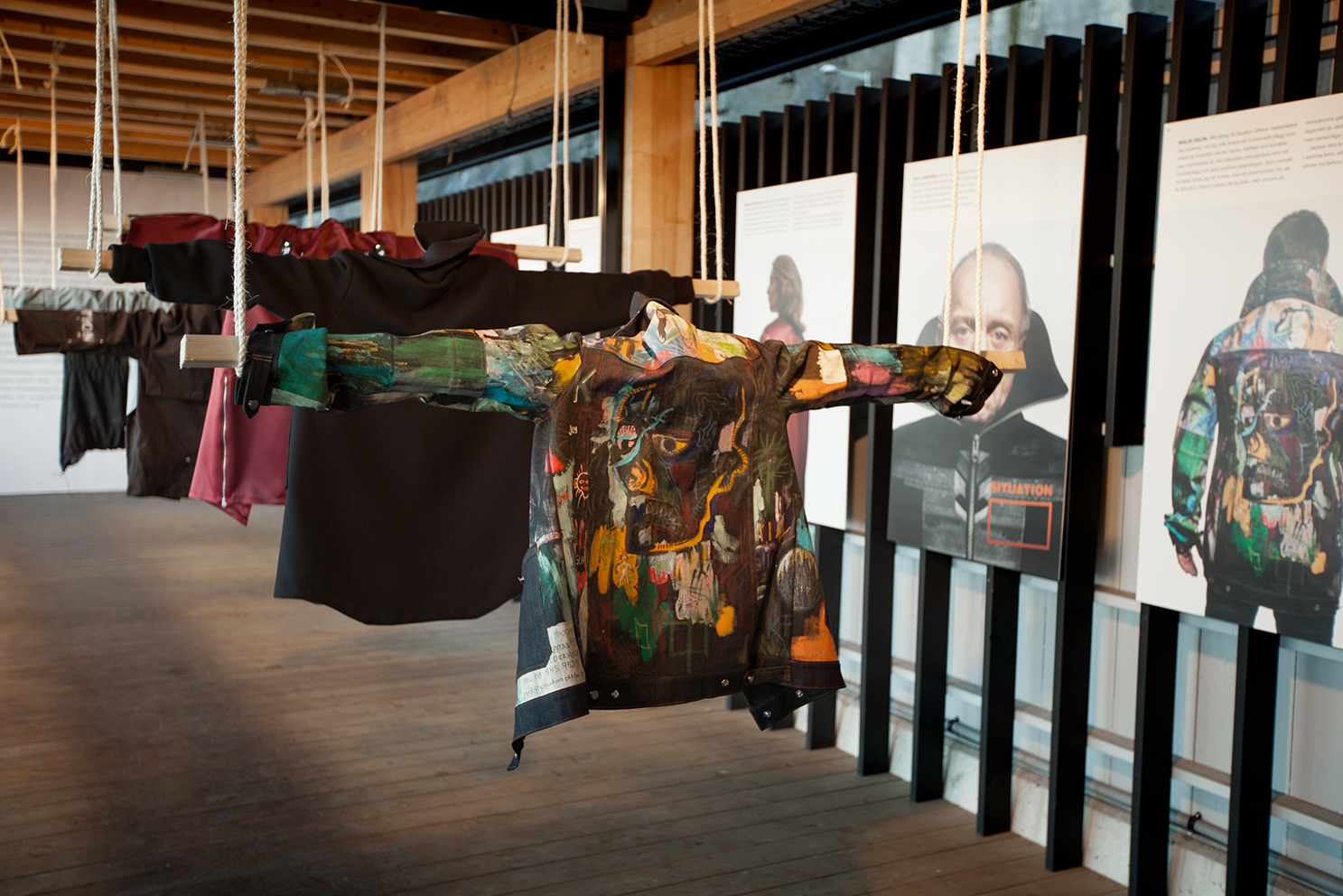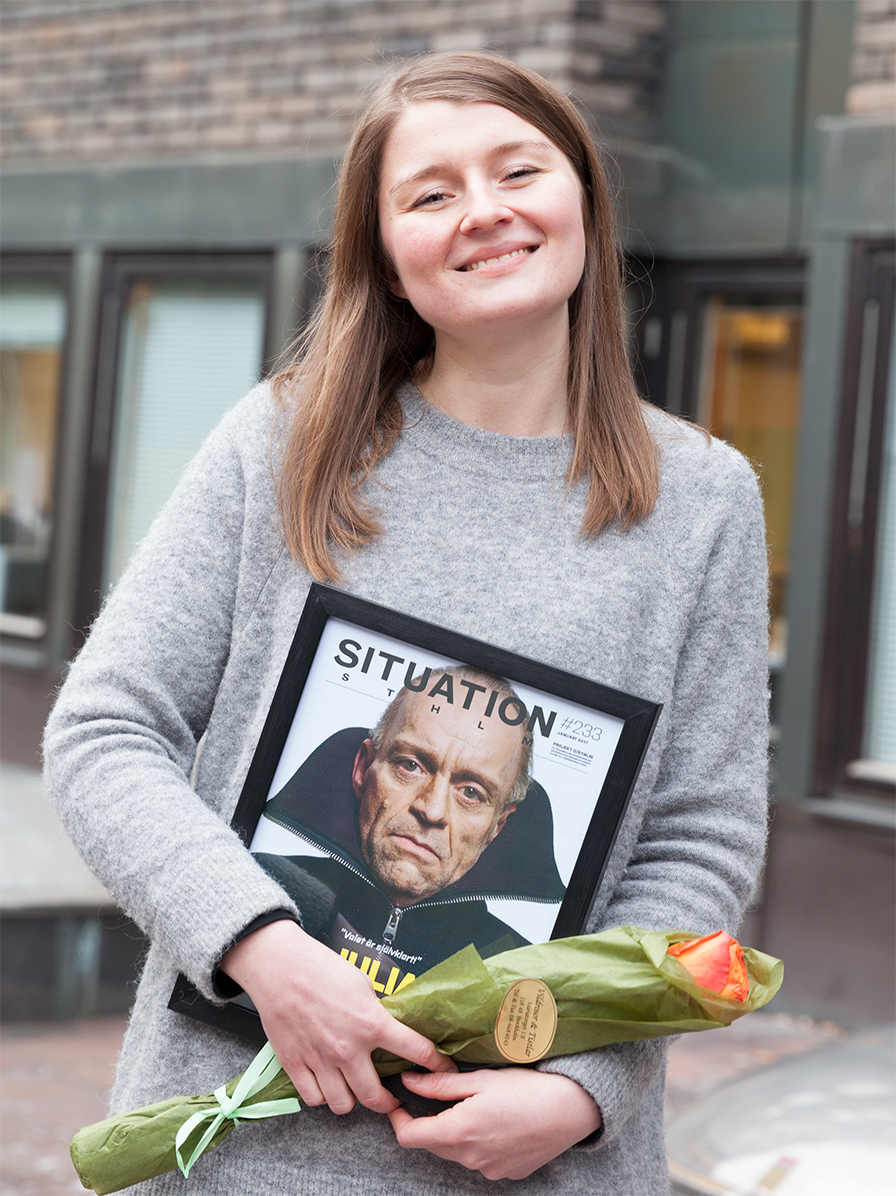 January 2017 A jacket designed by Beckmans student Julia Andersen, was named the winner. The winning jacket is black with a Stockholm city scape pattern printed on it, enabling the vendor to stand out in the crowd, or blending in when choosing to do so.
"The dual purpose really caught my attention. You're visible. And if you don't want to be, you can remove it when you're done selling and be a little private."
– Pierre, vendor at Situation Sthlm.
January-September 2017 The jacket, developed and produced by Fristads workwear, is water repellent, wind proof and warm. The pockets have a fleece lining to warm the hands, reflective details and a wide variety of pockets – from really spacious to smaller theft safe ones. The sales vest is sewn into a special pocket which allows the vendor to wear it when selling, or storing it when he or she wishes to be private.
"I really hope that all Stockholmers will notice this, see us and buy a lot of magazines from us now. It's going to be a lot easier to spot us in the streets. It will signify the entire crew."
– Ann, vendor at Situation Sthlm.